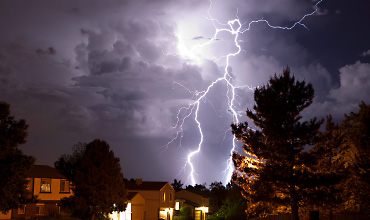 Will you be prepared when the next storm strikes?
Northview Weather is bringing a new generation of technology to improve storm planning decisions for snow, ice, and wind storms. SkyRisk provides relevant and actionable predictive weather risk analytics.
SkyRisk™ Features
SkyRisk technology incorporates the latest research on wet snow, ice, and wind prediction to bring you the best forecast. You can choose varying levels of customization to make the information relevant to your decisions, with performance tuned to your application.
Ice Prediction
SkyRisk uses the latest science on ice forecasting to predict hazards from freezing rain icing up to 5 days prior to ice storms. Results from the 2017-18 winter showed a 20% improvement in ice thickness forecasts over industry standards. SkyRisk can provide icing forecasts for applications as wind turbines, electric distribution, and roadway conditions.
Wet Snow Prediction
Northview has developed a better way to detect wet snow hazards. SkyRisk can provide wet snow icing forecasts for applications as wind turbines, solar panels, and electric distribution. 
Wind Prediction
SkyRisk uses the latest science to improve wind speed prediction through customized weather forecast modeling systems. The Northview ensemble forecast system demonstrated forecast improvement up to 20% on peak wind gusts 2–3 days prior to wind storms.
Customized Weather Modeling
SkyRisk includes the option of developing a customized weather forecast prediction system. When combined with user asset information, this system delivers the state-of-the-art solution for understanding weather risk.
Predictive Analytics
By using an asset-based risk framework with the latest probabilistic weather forecasting technology, SkyRisk provides a robust risk decision framework to bring more peace of mind to storm planning decisions.
Longer Lead Times
SkyRisk features storm detection and predictive analytics for snow, ice, and wind up to 5 days ahead of the storm. This improves situational awareness and builds confidence in storm planning decisions as the time horizon closes to storm arrival.
Industries and Applications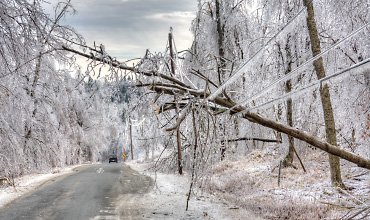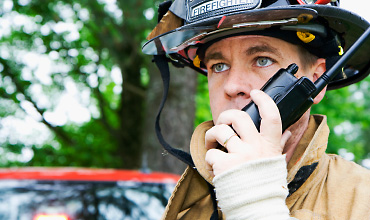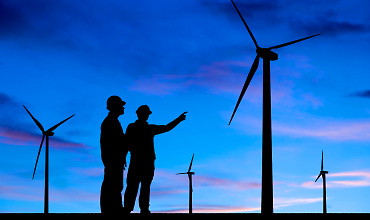 Electric Utilities
Weather causes the majority of power outages. Northview's technology helps electric distribution companies prepare for storms through customized insights for wet snow, ice, and wind storms. This helps improve grid reliability by optimizing power restoration.
Emergency Management
Power outages are emergencies. Snow, ice, and wind storms often produce prolonged power outages resulting in emergency situations to life and safety, such as prolonged periods without heating or cooling. SkyRisk technology allows for improved disaster planning, helping to prepare and mobilize the right storm response.
Renewable Energy
The generation of wind and solar energy starts with the weather. SkyRisk technology allows for customized wind speed forecasts at wind farms to help understand energy production up to 5 days ahead, helping to understand market advantages.
Getting Started with SkyRisk
SkyRisk is provided on a software-as-a-service (SaaS) subscription basis with three tiers of adoption that include varying levels of customization. Subscription includes access to the SkyRisk platform that provides customized weather insights for snow, ice, and/or wind storms. Customization includes several choices of weather forecast models with risk analytics derived from asset information. Predictive analytics are developed during a setup and validation period, with pricing based on the degree of customization and overall scope.